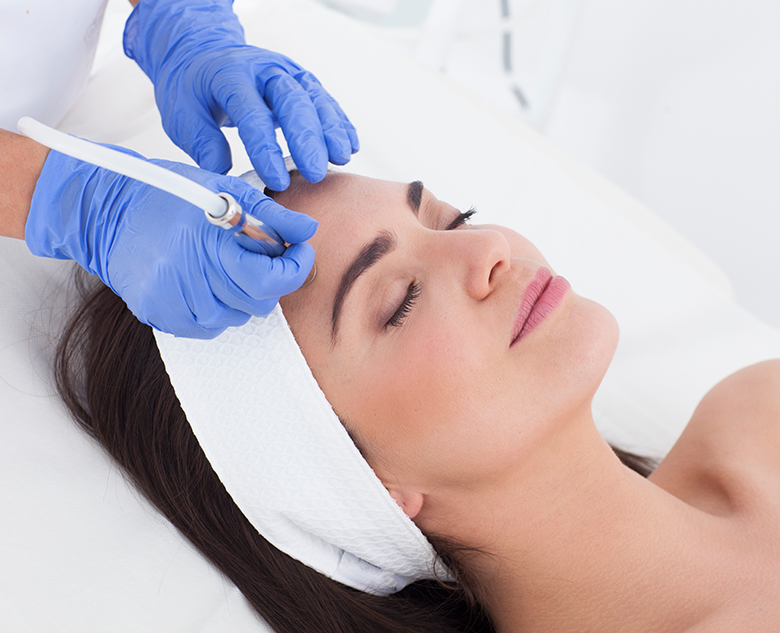 The VTCT Level 3 Certificate in Micro Dermabrasion Treatments is a technical level qualification for learners seeking a career as an employed and/or self-employed beauty/massage therapist. This qualification is based on the beauty therapy National Occupational Standards (NOS) and is approved and supported by the Hairdressing and Beauty Industry Authority (HABIA), the standard setting body for hair, beauty, nails, and spa qualifications as being fit for purpose for preparing learners for a career as a beauty therapist.
Cost
Level 3 courses are funded through Student Finance England using a learner loan. The learner loan is not means tested, which, provided you meet the criteria, does not look at any debts or outstanding loans, etc.
Duration
5 Sessions
You will receive
Entry requirements
Entry onto this qualification can be via previous attainment of a Level 2 qualification in beauty therapy and/or a successful skills test and interview.
Why is this qualification most suitable?
This VTCT qualification in micro dermabrasion at Level 3. qualifies learners to carry out a micro dermabrasion treatment, this qualification allows learners to gather evidence in a realistic working environment or real working environment without the need for fee paying clients.
What does this qualification cover?
This qualification has been specifically designed to develop the knowledge and skills to prepare learners for employment as a beauty therapist. Learners will have their beauty/massage therapy skills assessed in a real or realistic working environment.

This qualification includes all the required elements to carry out a micro dermabrasion treatment, including: application of micro dermabrasion, health and safety and client care.
Learners will further develop their understanding and skills by selecting a number of optional specialist units which include: airbrush make-up services, dermatology and microbiology and the physiology of ageing - the full list of optional units is presented in the learners Record of Assessment book (ROA) (specification). This structure of this qualification provides learners with the flexibility to develop their knowledge, understanding and skills depending upon their designated career pathway as a beauty therapist.
What could this qualification lead to?
Career opportunities exist in a variety of contexts as a beauty therapist, including:

- Working in commercial beauty salons/spas/cruise liners
- Working independently/self-employed/mobile/home-based settings

Whilst this qualification's primary purpose is to prepare learners for employment as a beauty therapist, learners may choose to develop their skills further by undertaking Technical Level qualifications in beauty therapy at Level 3 or 4.