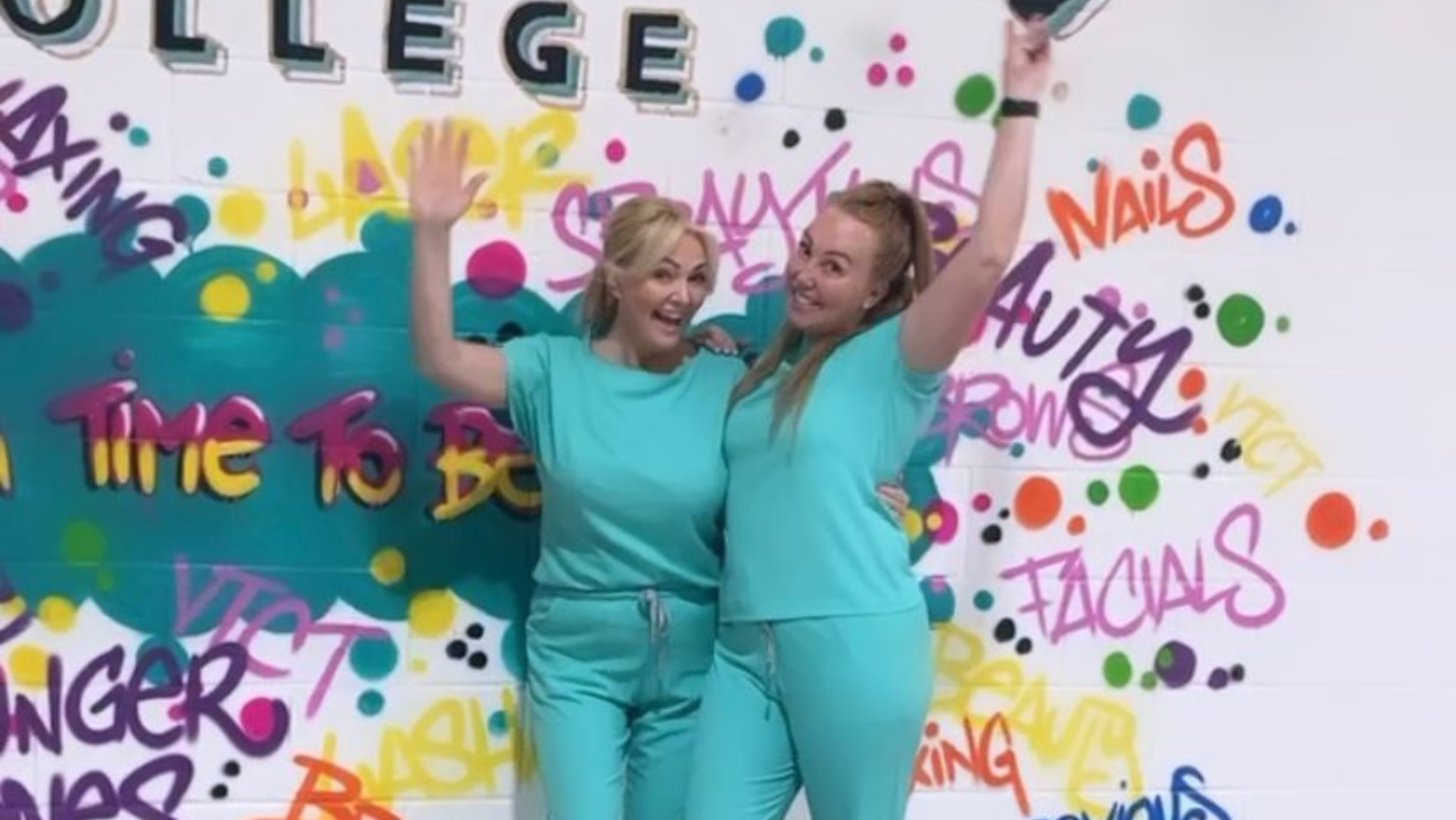 What can North West Training Vocational College do for you?
North West Training Vocational College offer fully accredited training, covering a wide range of the most popular beauty and nail courses that combine theory and practical learning, allowing you to study at a time and place that suits you!
We understand the importance of high quality training. Whether you're a beginner looking to start a career in the ever growing beauty industry, or you have an established business and want to increase your offering to clients, our courses are designed to suit every need. We offer a wide range of reputable courses, all of which are tailored to ensure you receive the best, most relevant training available.
---
Why train with North West Training College?
Accredited by the top professional bodies here at North West Training we are a proven Vocational College maintaining high standards our team of passionate and caring tutors will drive you forward so you can achieve your goals.
Here at North West Training Vocational College we pride ourselves on being non-brand affiliated, having produced our own material we can keep your training not only up-to-date and current but making your treatments cost-effective. This also means you are not tied into buying brands which you may find restrictive.
Our shorter course qualifications with our private training carried out by our specialised area tutors are accredited by the Guild of Beauty training certificates.
What our learners have to say...
I did the classical lash training today with Danielle and it was brilliant! Definitely recommend it, also the way its delivered is very professional. Danielle's knowledge is brilliant and i cant wait to get practicing Thankyou x

Hailey Hardman
3rd March 2019

Had the best experience training for lashes here ! Danielle was extremely friendly and I learnt a lot there . Wouldn't have gone anywhere else ❤️

Amelia Cotgreave
1st March 2019

Had the most amazing day today getting qualified in gel nails/nail art with Diane!!! I learned so much and had the best time!

Charlotte Haines
27th February 2019

Today I done the ultimate brows course and absolutely loved it! I was made to feel really relaxed the girls are so down to earth and welcoming. I came away with lots of new tips to help along the way. I love training here the support you get is incredible I already have a few more courses booked and can't wait to do them! ?

Jemma Dunn
24th February 2019

Absolutely love the ultimate brow course I attended today, would highly recommend! Felt so comfortable and welcomed, Thankyou xx

Kayleigh Humphreys
24th February 2019

I attended a gel nails course today and absolutely loved it. I was so nervous but the atmosphere was amazing. I can't wait for be back on Friday to start my acrylic nails course ? xx

Kayleigh Davies
20th February 2019

Danielle is an amazing tutor and made me feel at ease and confident in what I was doing, The group of girls were all friendly and we had a good laugh which made the day even better! Can't wait to come back and train in something else. Thank you again xx

Sarah Ledder
18th February 2019

Danielle is such an amazing teacher and I can't recommend her enough!!! she made me feel at ease and the training session was so relaxed and we all had a great laugh. I will definitely be back for more training and I can't wait to learn more from NWTA. Thank you Danielle xx

Jasmine Tiet
18th February 2019

Danielle is amazing at her job! She makes you feel so comfortable and confident, and gives you all the time in the world and more. Met some amazing people today, and i can't wait to be back for future courses! Thank you! Xx

Ash Gallagher
17th February 2019

I did the acrylic nail corse with Diane and nails by Emily , I could not of asked for a better corse or better teachers especially di , explained everything in a way that was easy to understand an overwhelmingly supportive and the support doesn't stop when you leave the corse , will definitely be back for more courses the best , an the nails by Emily masterclass on ombré was amazing and so helpful great learning environment xxx

Ashleigh Williams
5th February 2019

Did my gel nail training course today with Diane amazing time and loads of knowledge happly brought home my prized certificate. Thank you Diane, will definitely be back for more training so relaxed and stress free education x

Su Evans-mcsherry
30th January 2019

Spent the afternoon with Diane doing my electric file course, absolutely amazing feel so confident now to go away and get my efile out thank you so much xx

Kelly Birch
30th January 2019

I did the nail art course today with Diane and I couldn't recommend her enough, made me feel so much more confident than what I was when I walked in. Can't wait to be back for my e filing course. Thank you so much xx

Sarah Thompson
29th January 2019

I have just graduated my diploma level 3 in nail technology and I would highly recommend northwest training academy for one reason and one reason only Diane she is literally a diamond and the most patient tutor I know anything you need to know about nails she is your go to gal absolutely love her she has helped me achieve so much aswel as VCTC and BSKILLS they have helped me get to where I am today and for that I am truly thankful love to you all miss you already xxxx

Natasha Walker
10th January 2019

I have completed 3 nail courses with north west training academy. Diane is a great teacher, made me feel welcome from the moment i walked through the door. I would recommend others to do courses here as the courses were fantastic and I look forward to booking further courses in the future.

Charlene Edwards
2nd December 2018

Diane is a brilliant teacher she made me feel so comfortable and at ease! She is there to help every step of the way no matter what level you are working at. I did the acrylic nails course with beginners knowledge and have finished it feeling so confident in my abilities. I really enjoyed my time at the training academy and cant wait to book onto another course!

Sophie Sheldon
22nd November 2018

Diane was so welcoming from the moment I stepped through the door for my gel nail class. No question was too little or stupid. She was so encouraging and she really took the time to watch all of us individually and encourage as well as give us all tips from her experience. I've come away from the course feeling confident in starting my new venture. Will definitely recommend to anyone looking to do any beauty/ nail courses. Can't wait to book in for my next course. Thank you!

Hannah Fenna
21st November 2018

Did a Gel Polish course today with Diane and absolutely loved it. Would definitely recommend this course, it is very in-detail and helpful as you learn how to create the perfect gel polish set with perfect application as well as some nail art. Diane was so attentive and helpful and really boosted my confidence, will definitely be back!!

Harriet Amy
21st November 2018

Fantastic learning and development of skills. Lovely friendly atmosphere and learnt so much xx

Jeanette Jones
16th November 2018

Absolute loved my training with Danielle, I've done 2 courses with her now and she has been so helpful! Diane is so lovely and always makes you feel at ease when you go in to the academy, can't wait to do more courses in the future! ??

Chloe Bunting
11th November 2018
A c c r e d i t a t i o n s