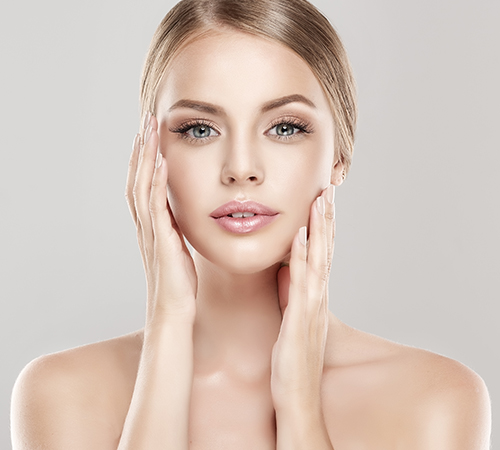 Who is this qualification for?
The VTCT Level 2 NVQ Diploma in Beauty Therapy General is a substantial vocational qualification for learners seeking a career as an employed and/or self-employed beauty therapist. This qualification is based on the beauty therapy National Occupational Standards (NOS) and is recognised by the UK's leading professional bodies (The British Association of Beauty Therapy and Cosmetology (BABTAC) and the Federation of Holistic Therapists (FHT)) as being fit for purpose for preparing learners for a career as a junior beauty therapist.
Entry onto this qualification can be via previous attainment of a Level 1 qualification in beauty therapy and/or a successful skills test and interview.
Cost
£1,400 plus £95 registration fee
Total £1,495
Duration
4 months / 12 weeks
You will receive
1 Dermalogica workshop day
Dermalogica kit
Beauty kit
Tunic
Workbooks
Manuals
VTCT Registration
Why is this qualification most suitable?
This is one of two VTCT qualifications in beauty therapy at Level 2. Whilst both qualifications qualify learners to become beauty specialists and gain employment at a junior level, this qualification requires learners to work in a commercial beauty salon, whereby assessments must be carried out on real paying clients in line with commercial service times. In contrast, the VTCT Level 2 Diploma in Beauty Specialist Techniques can be achieved through gathering evidence in a college's realistic working environment without the necessity for real paying clients.

The VTCT Level 2 NVQ Diploma in Beauty Therapy General is for learners seeking to work in and develop their skills in a commercial setting and can only be delivered by colleges that have or have access to a 'real' salon and not a realistic working environment.
What does this qualification cover?
Health, safety & hygiene
Consultation techniques
Contraindications
Luxury Facials
Brow Shaping,
Brow & Lash Tinting
Waxing
Manicure and Pedicure including Luxury Manicure & Pedicure aspects
Application of weekend lashes
Aftercare advice
This qualification has been specifically designed for the 16-19 age group, and will develop the knowledge and skills to prepare learners for employment as a junior beauty therapist. Learners will have their beauty therapy skills assessed in a real working environment.

This qualification includes all the required elements to work effectively as a beauty therapist including: facial skincare, enhancement of eyebrows and eyelashes, waxing services, manicure, pedicure, effectiveness at work, health and safety and promoting additional products and services to clients.

Learners will further develop their understanding and skills base by selecting a number of optional specialist units which include: ear piercing, make-up services, spa operations, threading, skin camouflage, salon reception duties - the full list of optional units is presented in the learner Record of Assessment book (RoA) (specification). This qualification's structure provides learners with the flexibility to develop the knowledge, understanding and skills depending upon their designated career pathway as a junior beauty therapist.
What could this qualification lead to?
Career opportunities as a junior beauty therapist exist in a variety of contexts, including:
Commercial beauty salons
Independent/self-employed/mobile/home-based settings
Beauty retail concessions
Whilst this qualification's primary purpose is to prepare learners for employment as a junior beauty therapist, learners may choose to develop their skills further by undertaking Technical Level qualifications in beauty therapy at Level 3.