24jan10:00 am4:00 pmThis course has now endedBeginners Double Achievement Gel Art Training with Guest Charl £175Beginners Double Achievement Gel Art Training with Guest Charl at North West Training Vocational College10:00 am - 4:00 pm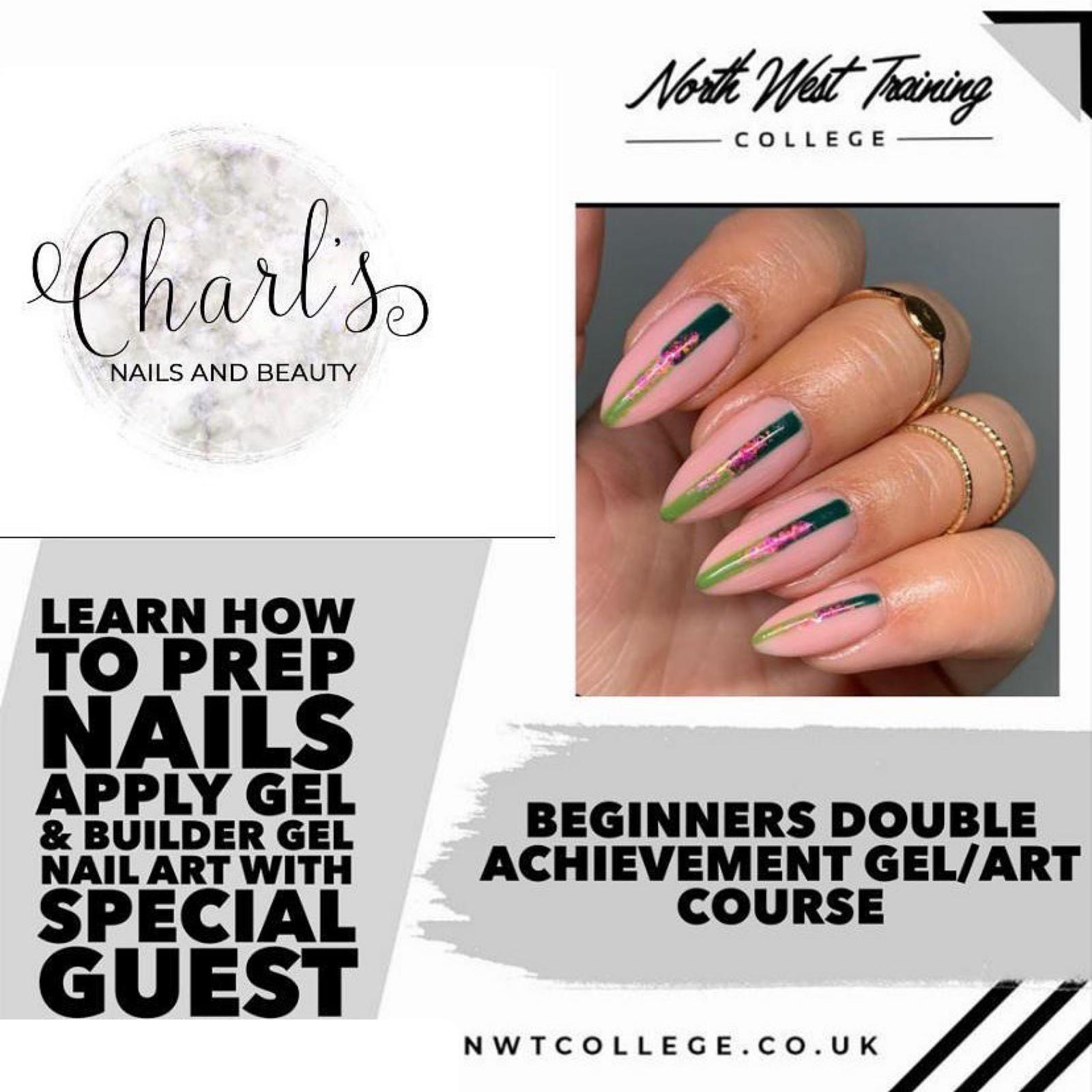 Training Course Details
Our EXCLUSIVE Accredited Gel Art Combined Course teaches you how to apply a professional UV/LED cured Gel polish for a long-lasting high gloss finish and application of Nail Art on Gel nails.
Course Duration: 1 Day
Time: 9.30 am – 4pm
Dress Code: Please wear professional attire
Course costs: £175
What will the course cover?
Anatomy, nail disorders & diseases, health & hygiene
Workstation set-up, product knowledge, nail varnishing & varnish removal
Hands-on application of chosen system i.e. application of tips, blending, overlays, filing, re-shaping & finishing application.
Removal of nails
Maintenance/Rebalancing of your chosen system
Client care & consultation, homecare, retailing & general business advice
Freehand nail art techniques
Nail Art designs
How will the course be taught?
Understanding theory and practice demonstration followed by students working together on each other to practice techniques. No Models needed.
How will the course be assessed?
Observation of practical skills during the course along with oral questioning to clarify understanding. Home assessments will be rated on a scorecard.
Is the course accredited?
Accredited by Professional Beauty & The Beauty Guild. The course includes a certificate for your chosen system which will enable you to obtain liability insurance.
Time
(Monday) 10:00 am - 4:00 pm
Training Course Title
Beginners Double Achievement Gel Art Training with Guest Charl at North West Training Vocational College
Please Note: IF paying a deposit, the final outstanding amount is due on the day of training. IF you are wanting to finance this course using our 'Buy Now Pay Later' option, please make sure to select 'Full Amount' before adding to basket.
Bookings are not available for sale anymore for this course!